New Course for Ecomm Founders & Marketers:
CREATE FACEBOOK VIDEO ADS
THAT SCALE YOUR ECOMM STORE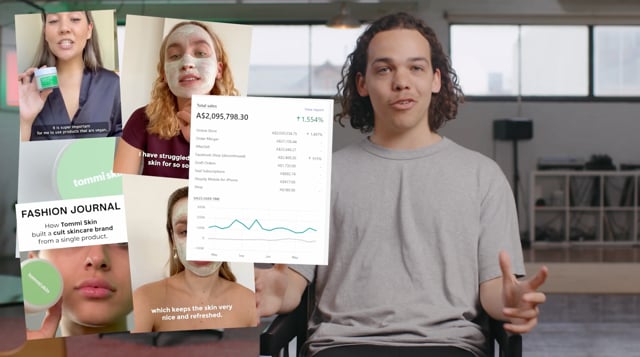 Exclusive Test Group Closing:
Noah's Agency has Scaled 400+ Leading Brands:
It's a new online course featuring 7-figure ecommerce & agency owner Noah Hunter Dorsey.

Inside, he'll show you to create Native Facebook & IG Video Ads that can scale any Ecommerce store.

This exact formula has worked for 400+ Brands & Generated $200M+ in revenue.

THE VIDEO AD FORMULA THAT'S GENERATED $200M+
IN ECOMM SALES
Arotherapy Brand scaled to over $200k/mo
Clay Kit from 0- $350k/mo in 4 months
Sporting Goods Store scaled to $128k
Beauty Brand Scaled to $2M per year
GET OUR 5-STEP FORMULA FOR SHIPPING FACEBOOK ADS THAT SCALE YOUR STORE
Over 40+ Videos Lessons, Cheatsheets & Templates:
Inside the course (click to expand)
Here, Noah will give you the high-level strategies needed to make sure you're ready to scale once you launch your creatives.
Lesson 1: Course Overview
Lesson 2: Numbers & Tracking
Lesson 3: Brand vs Sales
Lesson 4: Creativity vs Systems
Lesson 5: Testing & Feedback Loops
Lesson 6: Ad Creative Funnel
Lesson 7: Hiring & Team
Here, Noah's co-founder and Marketing Strategist Lucas will show you how to brainstorm & develop ad ideas.
You'll learn the exact hooks, angles & psychological triggers that make your ads convert, every time.
Lesson 1: Angles
Lesson 2: Creating Your Avatar(s)
Lesson 3: Market Sophistication
Lesson 4: Competitor Research
Lesson 5: Customer Research
Lesson 6: Market Research
Lesson 7: Product Research
Lesson 8: Crafting Angles
Lesson 9: Developing Your Angles
In this module, Noah will create rock-solid briefs for your creators, ensuring you get high-quality, high-converting videos back.
Lesson 1: Briefing
Lesson 2: Finding Inspo
Lesson 3: Hooks
Lesson 4: Product/ Features
Lesson 5: CTA
Lesson 6: Problems
Lesson 7: Benefits
Lesson 8: Unboxing
Lesson 9: B-Roll
Learn how to find, onboard & work with content creators so you always have a steady flow of content coming in.
Lesson 1: Creators
Lesson 2: Knowing Your Creators
Lesson 3: Finding Your Creators
Lesson 4: Creator Outreach
Lesson 5: Negotiation
Lesson 6: Content Reviews
Lesson 7: Troubleshooting
No editing skills required. Noah will show you some free apps that you can use to quickly edit your videos.
Lesson 1: Editing Overview
Lesson 2: Tools & Software
Lesson 3: UGC Videos
Lesson 4: Text Posts
Lesson 5: Boomerangs
Lesson 6: Innovating on Ads
PLUS, JOIN TODAY & GET $2,900+ WORTH OF PRODUCTS, FREE
Here, you'll get access to the exact same templates that Noah's agency uses.
Just fill in the blanks, send these to creators & get back high-quality native videos that convert every time.
Usually: $1,000
Today: FREE
Here, you'll get access to a swipe file of Noah's top-performing Facebook ads.
These ads have gone through $10M+ of spend, and now you can take all those learnings and use them for your product or service.
You'll get access to a Masterclass where Noah's marketing manager will show you exactly how to write ad copy that converts.
This formula works for any product, and let's you write world-class copy in minutes - even if you have 0 experience.
Join a private facebook group community of Ecommerce founders & marketers who are all levelling up.
Ask questions, get feedback, receive advice & shortcut your time to scale.
Usually: $100
Today: FREE
If you plan on running your own ads, then we're going to give you our step-by-step "Ad Launching" framework to give your ads the best shot and getting results straight out of the gate.
This will be updated regularly to make sure you're on the cutting-edge of what's working.
Usually: $800
Today: FREE
No time? Inside this training we'll show you exactly how to hire a super cost-affordable editor to edit all your video ads for you.
Ship multiple ads per week, without working any extra.
Usually: $200
Today: FREE
WHAT'S INSIDE THE
PRIVATE TEST GROUP:
Full "Native Ad Machine" Course
$3,000
7+ Hours of video content, downloads & templates
$3,000
Lifetime Access to Monthly Updates
365-Day Money-Back Gurantee
Bonus #1: Plug-n-Play Creator Brief Templates
$1,000
$1,000
Bonus #2: Secret Ad Swipe File
$100
$100
Bonus #3: Ad Copy Masterclass
$500
$500
Bonus #4: Private Facebook Group Access
$600
$600
Bonus #5: Ad Account Launch Framework
$500
$500
Bonus #6: Hiring An Editor Playbook
$200
$200
ENTER YOUR DETAILS TODAY
& SAVE $5,8000
JUST ONE GOOD AD CAN PAY
FOR THE ENTIRE COURSE 10X
$43.2k generated at 16 ROAS
$20k+ at 5+ ROAS in 1 month
From 0 - $65k revenue in 3 months
$1k Generated at 4.9 ROAS
Access to the closed BETA group is only open for a limited time only.
Once the spots fill up, you won't be able to access Native Ad Machine until it re-opens back up at full price in mid-2022.
If you're happy to wait, you can join the waitlist & get access at full price once it re-opens.
JOIN 400+ LEADING BRANDS
USING THIS SYSTEM TO SCALE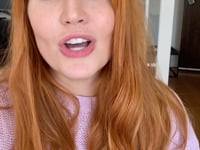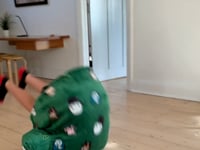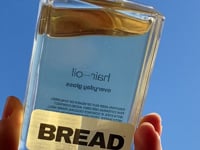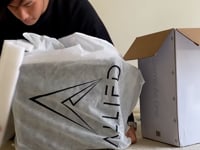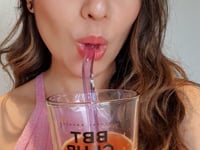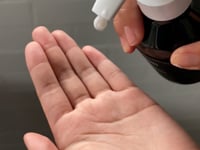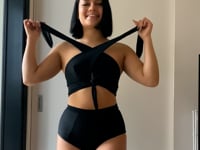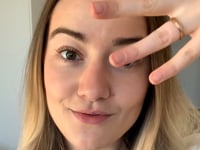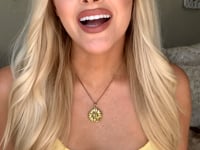 Frequently Asked Questions:
What is "Native Ad Machine"
It's an online course that will show you how to create native facebook video ads that scale your ecommerce brand.
It's mainly for ecommerce founders looking to scale to $100k more. Still works for marketers & agencies too.
Is the course ready to go?
Yep. Sign up and you'll get instant access.
Will this work for any kind of brand?
Assuming that you have a validated product, that people actually want, this system works. It's been tested on over 300+ brands.
Will I be able to get a refund?
Yes. After 365 days if you've created ads following out framework, and you're not happy with the results we'll give you your money back.
Is there a payment plan available?
Yes. You can split the payment up into 3 parts if you like.
All Rights Reserved | Astrocommerce | 2022